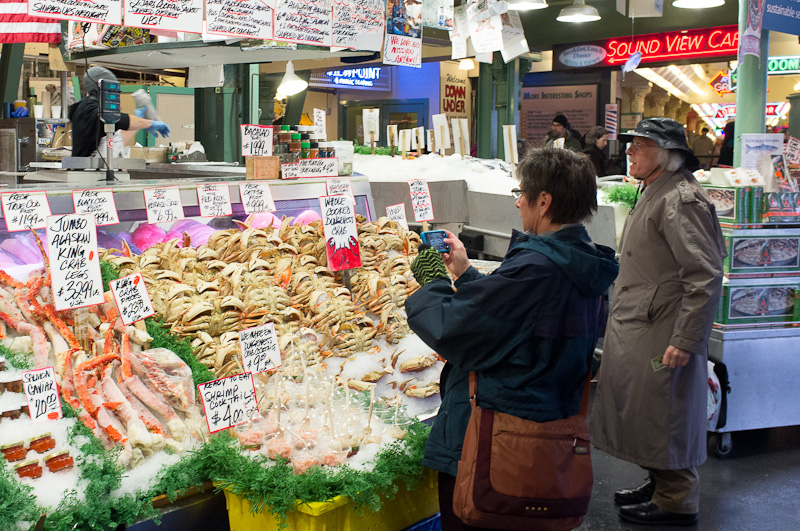 One of my new years resolutions for 2012 is to travel more, and to take more pictures and video while traveling so I can pretend I remember these trips when my inevitable senility sets in somewhere down the line.
Knowing I had an upcoming trip to Seattle, I debated whether or not to drag along my trusty warhorse camera, the Canon 5D Mk II. I love my camera, but it's a big beast, and I wanted something I could carry around all day without it getting in the way. I also was interested in taking pictures without attracting a lot of attention from possible thieves.
A little googling led to the Fuji X100 after finding out that none of the rental places had Sony NEX-7s available, and the new Fuji X1 Pro won't ship until late 2012.
It got really good reviews, it was small with a fixed lens, and the images looked good. I was sold. I rented from Lensrentals.com for about $25 a day with damage protection and shipping costs.
I don't mean this to be an exhaustive review, just my impressions from 4 days of use. See the DPReview link above for a more comprehensive review.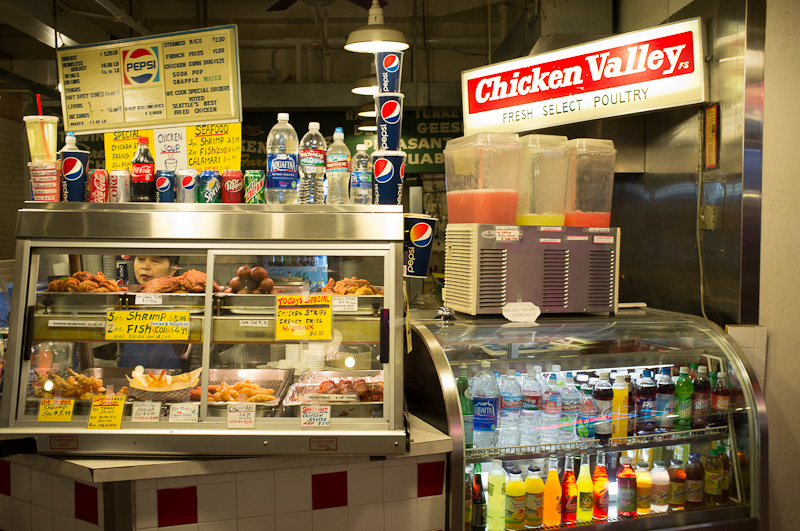 The X100 really is something special. It's a compact package with a really outstanding lens. The body mimics an older range finder design that's really attractive. It feels incredibly solid in use and has a great adaptive viewfinder. I had a few people comment on the street about how cool it was to be using a film camera these days. Hah.
Manual dials for shutter speed, exposure compensation and aperture are really nice to have, especially considering how awful the menu system is on the camera. More on that later.
I was constantly afraid of losing the lens cap as there's no way to attach it to the body or the lens. The cap pressure-fits to the lens which is helped out by some vaguely velvet matting on the inside. I would be concerned that over time the velvet will wear down and the caps fit will loosen enough for it to fall off by itself. Fuji apparently doesn't sell replacements.
The Fuji's 49mm lens filter threads are male instead of female, meaning you'll need to buy a $50 adapter in order to use any filter in front of the lens. I don't see how this is anything other than transparent money grab. So hack it instead.
The camera is bigger than a typical point and shoot, but much smaller than a modern DSLR. Which makes you much less conspicuous when shooting. You can also put the camera into a silent mode that makes it very hard to hear, kills the LCD screen and toggles off external LEDs. The camera essentially looks like it's completely turned off. Great for street photography, or nieces who like me, love to make silly faces when cameras are around.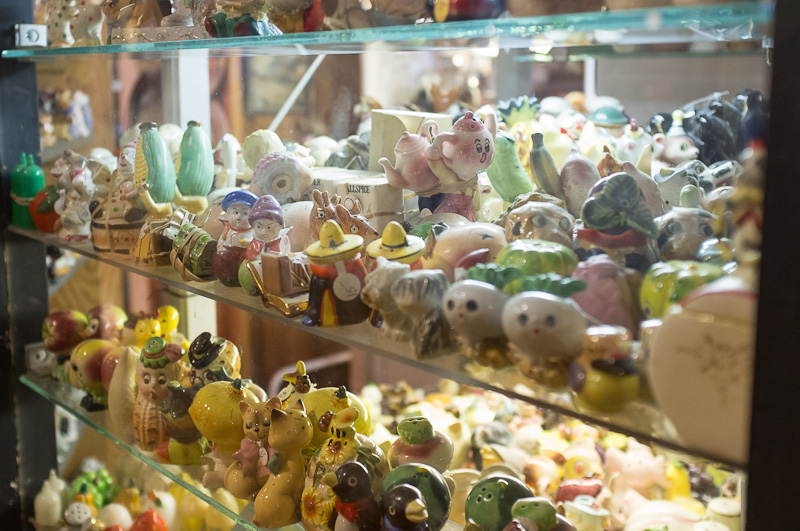 I am really impressed by the image quality of this camera. Fuji's engineers did a superb job of pairing a nice sensor with a great lens. The camera produces great color with good contrast even on RAW files without the JPEG color modes to crank things up. I shot with the lens wide open almost the entire time and aside from some vignetting, it performed very well.
Low light performance is good up to ISO 1600, and images at 3200 are completely usable although pretty grainy. The X100 also preserves colors well, even in poorly lit scenes.
Auto white balance is actually the best I've seen on any camera so far, with only a few images needing to be tweaked. It's actually one of the most impressive aspects of this camera.
Auto focus will hunt a bit in the dark, but it's snappy enough during daylight. But you shouldn't expect it to focus as quickly as a pro level DSLR. If you're shooting in silent mode, the camera won't use its AF assist light, making AF pretty unreliable. Make a note of that before complaining the camera can't focus at night.
It's good that the auto focus works fine, because the manual focus is a crime against humanity. It's a focus by wire affair, with no physical pairing of the focus ring to the focus mechanism. This wouldn't be the end of the world if Fuji hadn't decided to require something like 5 full rotations of the ring to rack the focus from all the way in to all the way out. Manual focus is so bad on this camera that it would have been better to simply exclude it. Really.
When shooting at f2, the depth of field is very shallow, so you have make sure you're focusing on what you care about. It's easy to end up a little back or front focused at such a wide aperture.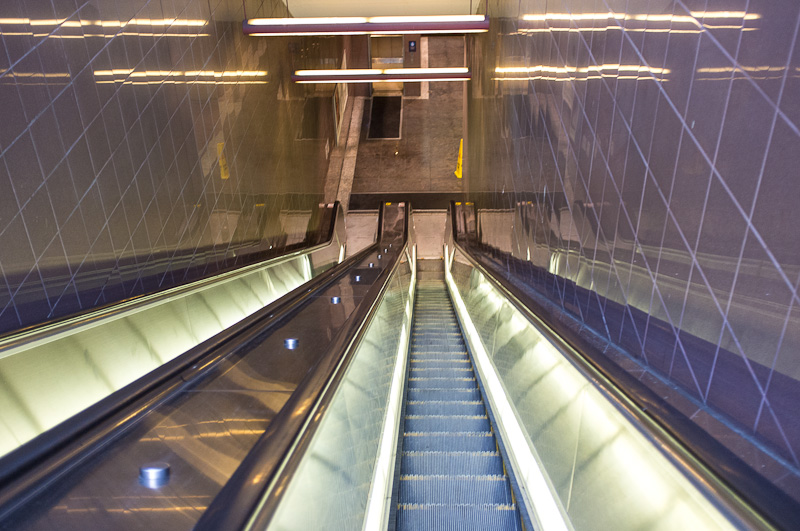 My biggest gripe about the camera would probably be the lousy manual focus as it actually can hinder shooting in certain situations, but a very close second would be the incredibly terrible menu system. It's stupidly bad, and I dreaded every time I had to go into the menus to change a setting, which you will have to do a lot.
Want to record a video? Buried in menus. Want to turn on the awesome included ND filter? Buried in menus. Change ISO or set it to auto? You get the idea. There are a lot of crucial features that can only be accessed through these menus, but good luck finding them without a manual. You can assign a Fn button near the shutter release to one of these functions, but you'll wish you had 5 of those Fn buttons so you never had to see the menus again.
I suppose over time I would learn where all this stuff is by heart, but I really shouldn't have to. Modern cameras offer some decent examples of how to handle camera menus, but it looks like Fuji just completely ignored them. Fuji. Hire some user experience designers. Seriously.
Oh and the back navigation wheel and button are stupidly small. I consistently hit the macro button instead of the center select button. I ended up having to use my thumbnail to hit the button consistently. Wearing gloves while shooting? Yeah no.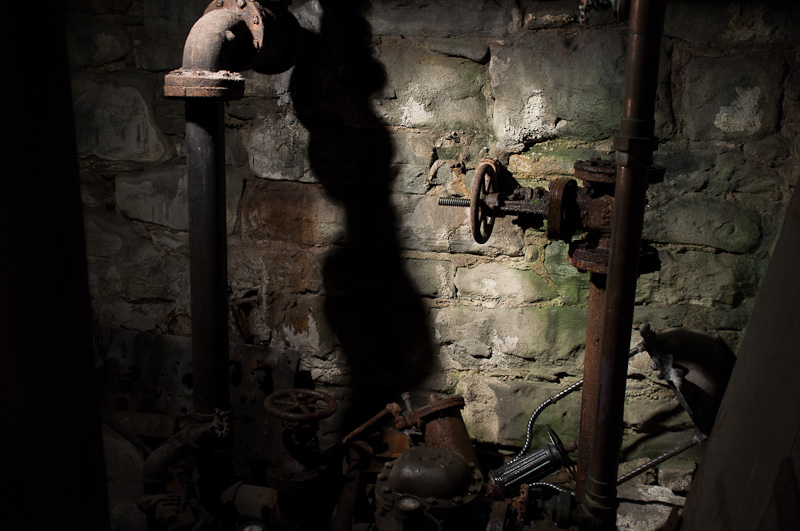 This is a camera with tradeoffs. Terrible interface, fantastic images. But overall, the lousy interface bits are more than made up for by the small size and great image quality. This is a camera you can take everywhere, but will still produce professional quality results.
I know I've spent a lot of time focusing on the negatives, so I should point out, I really really really like this camera. I had a ton of fun shooting with it. If there weren't really strong competitors coming to market soon (Sony NEX-7 and Fuji's own X1 pro) I'd probably buy this camera.
Why probably? If it was $600, this would be a no-brainer. I'd buy it today. But it's currently selling for $1099 on Amazon. That's too steep for me considering that this would be a secondary camera and the competition for near the same price is so compelling (NEX-7).
That said, if the NEX-7 continues to be in short supply for a few more months, I'll be renting the X100 for my upcoming trips.
UPDATE: I neglected to mention when making the above price comparison that the Fuji's 23mm lens is easily worth $300-400 dollars. Despite its distortion and vignetting, both of which are easily fixed, it's a very sharp lens with great character. It also has none of the discoloration common to using wide primes on the Nex-7 or Leica M9.